Building a Relationship for Training with Your Dog
Connecting With People Who Love Their Dog
Training Your Dog in 2023? We're Excited to Meet You!
Mary Fish Arango MA MEd CPDT-KA will have four new classes at Horses and Hounds starting mid-September. Registration is now open, and classes are forming. Please contact Mary directly for class registration and payment.
Younger Puppies (3-7 mo.)
Wednesdays 9/13 thru 10/11
4:30 to 5:30
or
Sundays 9/17 thru 10/15
10:00 to 11:00
In the setting of a small group, this class works on skills and manners for young puppies, getting them off to a good start.
We practice powerful positive reinforcement and clicker training, teaching a puppy how to learn and offer desirable behaviors. We work on impulse control, appropriate play and bite inhibition, polite greetings, and gentle interactions with people.
It is a good place to address common concerns and questions. We talk about play style, body language, and developmental needs, and clients network to find suitable playdates and closely supervised polite play.
Cost for the five-week series is $250 plus CT tax ($265.88), payable by cash, check, or Venmo.
Registration or questions? Contact Mary.
Wednesdays 9/13 thru 10/11
or
Sundays 9/17 thru 10/15
11:45 to 12:45
In this class, we work on skills for growing immature puppies - polite greetings, calm handling and grooming, walking on leash, sit, stay, come when called.
We use lots of positive reinforcement and a clicker for marking desirable behavior. We have time each week to brainstorm solutions for common challenges and questions.
Class size is limited to allow individual attention and practice with distractions that become more familiar each week.
Cost for the five-week series is $250 plus CT tax ($265.88), payable by cash, check, or Venmo.
Registration or questions? Contact Mary.
Group classes are a great way to generalize training and behaviors that puppies and dogs have mastered at home; they're a powerful tool for learning how to shape behavior with positive reinforcement. Each series of classes extends your dog's experience with canine peers, with the benefit of coaching and insight from a knowledgeable trainer. Each week, you can take new skills and awareness home to your neighborhood and apply those new skills in your home setting.
Not seeing what you need? Wishing for one-on-one help with something specific? Private lessons are available and easy to schedule; often, individual attention in your home setting can jump start training in a particularly helpful way, using in-home distractions and addressing in-home habits and environment. Private lessons are $130 per hour (includes CT sales tax) Travel fee applies for locations more than 25 mins from my home location.
Additional services: AKC Good Citizen testing, AKC Trick Dog testing, Rally Obedience, therapy Dog preparation and mentoring, community outings to take training on the road, consulting about all things dog and puppy.
Panel only seen by widget owner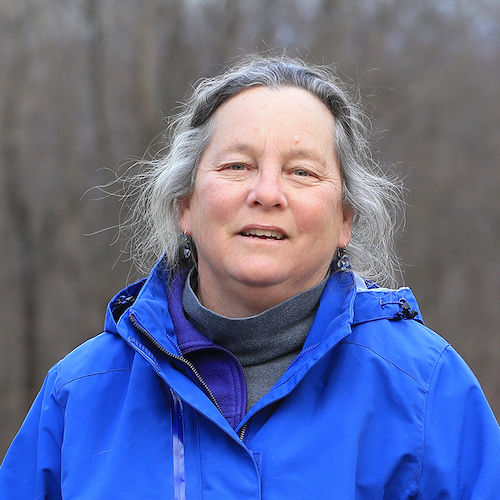 About Our Trainer
My Approach to Working with People and Their Dogs
I am an encourager and a problem solver by nature. When I work with people and their dogs, my primary goal is to help them learn how to learn with each other. When learning is rewarding and fun and reinforcing for its own sake, all kinds of skills are possible and new goals build on solid scaffolding. I tend to build a community of dog people who find new activities and connections with other dog people. Some go on to do therapy dog work; some compete in agility or rally obedience or scent work. Some explore activities that their dog might excel at based on its instincts - barn hunt, herding, dock diving, carting. Many dogs become all around great family dogs, and it starts with learning how to learn and how to communicate when obstacles or confusion arise.
My work with dogs and their humans is influenced by 38 years as a teacher in independent schools, working with teenagers who were highly motivated, mostly hard-working, and in the middle of determining the kind of person they would become. It is also, of course, influenced by a lifelong love of animals and a fascination for how they learn and interact with people. I have worked with all kinds of breeds and mixes from all kinds of backgrounds - purpose-bred dogs from thoughtful breeding, rehomed dogs with new beginnings, and rescue dogs with unknown pasts. That work has been done through working with shelter dogs, training in dog obedience and agility clubs, and teaching in my private training business.
I am a huge proponent of clicker training and positive reinforcement. They are powerful tools. Rewards come in the form of food, praise, attention, touching, and resources; learning through positive reinforcement activates a different part of the brain than punishment-based training. Odds are good that our favorite teachers and professors earned that title because learning from them was rewarding. These tools are valuable in all kinds of relationships - with your dog, your colleagues, your life partner, your family members, your friends. And they're contagious, which is an added bonus when the same tools that you model are used mutually on you.


A Condensed Version of My Recent Work
In 2015, I started Storybook Farm Dog Training on our property in southern Oregon. We were fortunate to have level fields for training areas, and the climate was favorable all year long for outdoor classes. I worked with 40 clients a week in agility, rally, private lessons, and puppy classes for socialization and manners. I trained and competed in agility and obedience in Alabama and southern California for 22 years before my retirement from teaching high school math took us to Medford, Oregon, near Ashland and the Oregon Shakespeare Festival. Summer wildfires, months of devastating smoke and hot temperatures, and drought finally compelled us to return to Connecticut, where my husband and I both spent our childhood and teenage years.
I currently live with two border collies and compete in agility and rally obedience. We've had eight dogs since 1993; seven have been devoted therapy dogs doing volunteer visits in hospitals, hospice, psychiatric units, and schools. Three of those were certified Disaster Stress Relief dogs, evaluated to be deployed to FEMA disaster events. I have been an evaluator for Therapy Dogs International since 1997 and have consulted with facilities regarding therapy dog programs. I have competed in AKC obedience, agility, rally obedience, and conformation since 1994; I currently compete primarily in agility, working with a young border collie who is new to the sport. But most of all, I like to teach.
Education
BA, Williams College (psychology)
M Ed, University of Virginia (sports medicine/athletic training)
MA, Oakland University, Michigan (counseling)
Affiliations
Association of Professional Dog Trainers (professional member)
Dog Writers Association of America (judge of their annual writing contest)
Therapy Dogs International (evaluator since 1997)
WHAT Granby CUSTOMERS ARE SAYING
We love our customers from Granby areas around Granby, East Granby, Simsbury, New Hartford, Windsor, Southwick, Hartland, Agawam, Westfield, Barkhamsted, and more!
Come visit our pet supply store in Granby, CT specializing in quality food, treats, and supplies for all animals.