Positive Training for Positive Results
I'm Brian Rogers, founder of Leash on Life - my behavioral K9 training solutions business. I've been conducting in-home personal training for pet canines for over two decades.
Leash on Life is not only the name of my business, it is the mantra behind my methodology. I approach my training with the core belief that it is my job to help you live with and love the dog(s) that you have, not simply the dog(s) you wish they would be.
My approach is not always a quick fix. I'm a balanced trainer. My job is to help create enthusiastic, happy dogs. While I do train with reward, I also balance this process by layering in physical pressure and corrective techniques. However, you are a required part of the process. This involves and includes patience, passion, and education. It will require effort and diligence on your part once I am no longer in the house.
By learning my process and molding your behavior, you will become the trainer and build a complete "toolbox". This benefits your dog by creating a healthy balance of expectation, reward, command, and desired behavior. I look forward to working with you and your pet.
A true dog lover that works with all breeds and all ages. Fully bonded & insured.
Call/text: 860-709-0556
Email: brian@leashonlifellc.com
Facebook: Leash on Life LLC

House Breaking & Potty Training
Our professional trainers can train dogs to eliminate in litter trays, potty pads, or outdoors.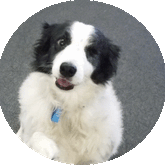 Differently Abled Dog Training
This is Checkers. She is missing one eye, and one leg. She excels in obedience and has started on her nose work journey. Dogs with disabilities or physical challenges are great additions to any family and they are just as capable of playing many of the same sports as abled dogs. Tripod doggies and blind dogs can play many sports such as rally, nose work, and obedience. Deaf dogs can play agility in addition to the other sports listed. We can help your dog with disabilities shine! To learn more call us at 8604139880.

Behavior Modification
We use positive reinforcement to correct behavioral issues such as barking, digging, jumping up, biting, chewing and other dog and puppy problems.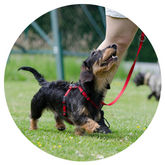 Beginner Training
Our obedience system is based on fun engagements that build focus. A great introductory class that teaches simple cues like sit, come and stay.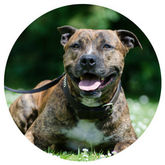 Aggression Training
We train to correct aggression and other dangerous behaviors such as territory aggression, fear aggression, food guarding and begging, whining, crying, and submissive urination.

Puppy Training
Help your puppy to develop critical social and obedience skills, plus you can get all your important puppy questions answered!
WHAT Granby CUSTOMERS ARE SAYING
We love our customers from Granby areas around Granby, East Granby, Simsbury, New Hartford, Windsor, Southwick, Hartland, Agawam, Westfield, Barkhamsted, and more!
Come visit our pet supply store in Granby, CT specializing in quality food, treats, and supplies for all animals.