Ethical Products, Inc. is committed to providing the absolute best consumer value and customer service in the Pet Industry, while never losing sight of quality, innovation, safety, honesty and humanity.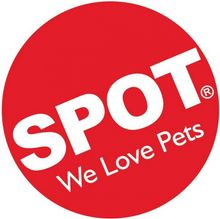 "Horses & Hounds is proud to carry ETHICAL in Granby, Connecticut. Ethical Products, Inc. is a privately owned company that was established in 1952. Our Bloomfield, NJ facility serves as our distribution center and corporate offices and employs approximately 50 people.
Ethical Products is focused on providing products for dogs and cats. We market products under the SPOT brand, which includes dog and cat toys, dishes, waste management products and other dog and cat accessories. Our Fashion Pet division markets a complete line of dog apparel."
Cat Toys
TELESCOPE KITTY TEASER
LASER TOY
MIAMI MICE
FUN FEATHER FISH TSR WAND
FUN FEATHR CAT TOY W/NIP ASST
FUN KNIT CAT TOY W/NIP ASST
FUN KNIT FISH TSR WND
JINGLERS CAT TOY ASST
Dog Toys
BEYOND TOUGH FLYING Y
BEYOND TOUGH SMALL TENNIS BALL
BEYOND TOUGH TENNIS BALL
BIG BRUTE NYLON CHEWMAN
BIG WUMPERS TUG ASSORTED
BUNGEE SKINNEEEZ FOX
BUNGEE SKINNEEEZ RACCOON
BURGER & FRIES VINYL
BUTTERBALLS FOREST ASSORTED
SKINEEEZ BIG BITE BEAR
LASER TOY
WHAT Granby CUSTOMERS ARE SAYING
We love our customers from Granby areas around Granby, East Granby, Simsbury, New Hartford, Windsor, Southwick, Hartland, Agawam, Westfield, Barkhamsted, and more!
Come visit our pet supply store in Granby, CT specializing in quality food, treats, and supplies for all animals.