The Best Gardens Deserve The Best Birds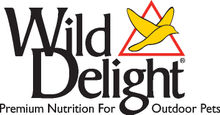 Wild Delight® produces a variety of food to attract the most desirable outdoor pets. Advanced Formulas® have premium ingredients and complete vitamin-mineral fortification, including real fruits and nuts. Natural Formulas contain only natural premium ingredients. Wildlife Formulas are specifically designed for backyard wildlife.
Product Guide
Bugs N' Berries®
Cardinal Food
Crunch N' Nut® Squirrel Food
Deck, Porch N' Patio®
Fruit N' Berry™
Golden® Finch Food
Nut N' Berry®
Sizzle N' Heat®
Songbird Food
Special Finch® Food
Woodpecker, Nuthatch N' Chickadee®
Zero-Waste® Fruit Blend
Bird Feed:
Bird Feed: Advanced Formula, Less Mess, Natural Formula, Outdoor Pet Blocks, Wildlife Formula, Feeders
WHAT Granby CUSTOMERS ARE SAYING
We love our customers from Granby areas around Granby, East Granby, Simsbury, New Hartford, Windsor, Southwick, Hartland, Agawam, Westfield, Barkhamsted, and more!
Come visit our pet supply store in Granby, CT specializing in quality food, treats, and supplies for all animals.